As part of Stay Connected we've been reaching out to our partners across Europe, and today we are featuring a discussion with Henrik at ProsjektGulv to discuss favourite collections, recent projects, and the importance of photography.

How long have you worked with Milliken?

Our company, PG, has been working with Milliken for approximately 5 years as the exclusive
partner in Norway. Flawless deliveries, outstanding communication and expedite logistics
makes Milliken the best carpet tile manufacturer we have ever worked with.

Can you tell us about your company?

Supplying Norway with high-quality flooring and materials for both projects and private
homes, PG is a family company located in the Oslo area of the country. We believe in the
uniqueness of each project. The people, the location, and the challenges are always different
and require competence, insight, and empathy to find the best possible solutions. We want to
add value to the projects, not only with the best products but also with our knowledge, a
genuine interest in the project, and conscientious follow-up.

What is your favourite Milliken collection?

Milliken's collection of over 2 500 articles is an excellent toolbox for us to have when
meeting with decision-makers in projects. It is hard to choose only one collection as each
project has different challenges. However, we have come to love Tracing Landscapes and
the Field Study series. This is a product we spotlight in almost every project due to its
versatile and toned-down aesthetic, CushionBacking with noise-reducing capabilities of up
to 31 dB, environmental profile with 100% recycled Econyl yarn and StainSmart compatibility
for selected colours. In our own offices, we have installed Field Study on top of studded
rubber flooring in the beautiful colour FSY79 Sheltered Bay. This is a dark grey colour
featuring a subtle contrast in a warmer tone. These carpet tiles were installed with
TractionBack and match the colour of the rubber flooring perfectly.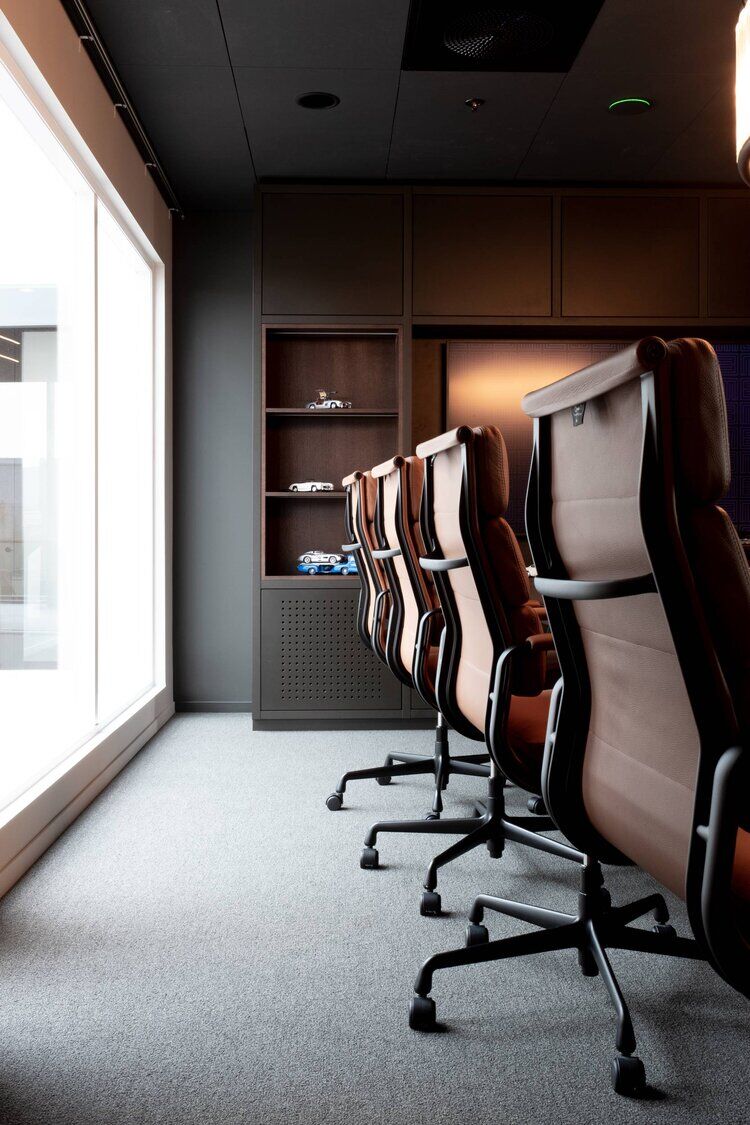 The past year has made us change a lot of how we work, did you find any particular
challenges and new ways to adapt?

Obviously, the pandemic made it difficult to show physical samples to the involved parties in
each project. It is a physical business and online images can not replace the inspection of
materials that are needed to make a qualified decision. With the majority of our customers in
the home offices, it has been challenging. However, from earlier we were already active in
photographing projects. Seeing high-quality photography of the interior from real projects,
with Milliken carpet tiles, gives a deeper understanding of how the designs and colours work,
at the same time providing trustworthiness and credibility to the products. We have doubled
down on that effort, even though many projects were closed, we were allowed into some
empty spaces and able to document some spectacular locations.

Is there a recent project you would like to tell us about?

Egenesgården is an outstanding project that immediately comes to mind. Previously the lot
consisted of 2 properties with 60-80 workplaces and private homes in an area that had
decayed over time due to low willingness to invest and associated obsolete properties.
Today the project consists of 10 000 m2 containing 365 workplaces all rented out at the
opening of the building. We delivered hardwood flooring from Weitzer Parkett and Milliken
carpet tiles to the project. The interior designer chose Juxtapose due to its superior noise-
reducing capabilities of 37 dB and seamless design. The colour JUX120 Foundation was
carefully selected to match the interior palette. When moving through the space, from the
hardwood flooring to the cushion backed carpet tiles you immediately feel the sensation of a
softer and more ergonomic surface, as well as the muffled footsteps in the conference -and
meeting rooms and the offices. Egenesgården is a success story conceived during the
difficult times we have had, proving that hard and diligent work pays off in the end.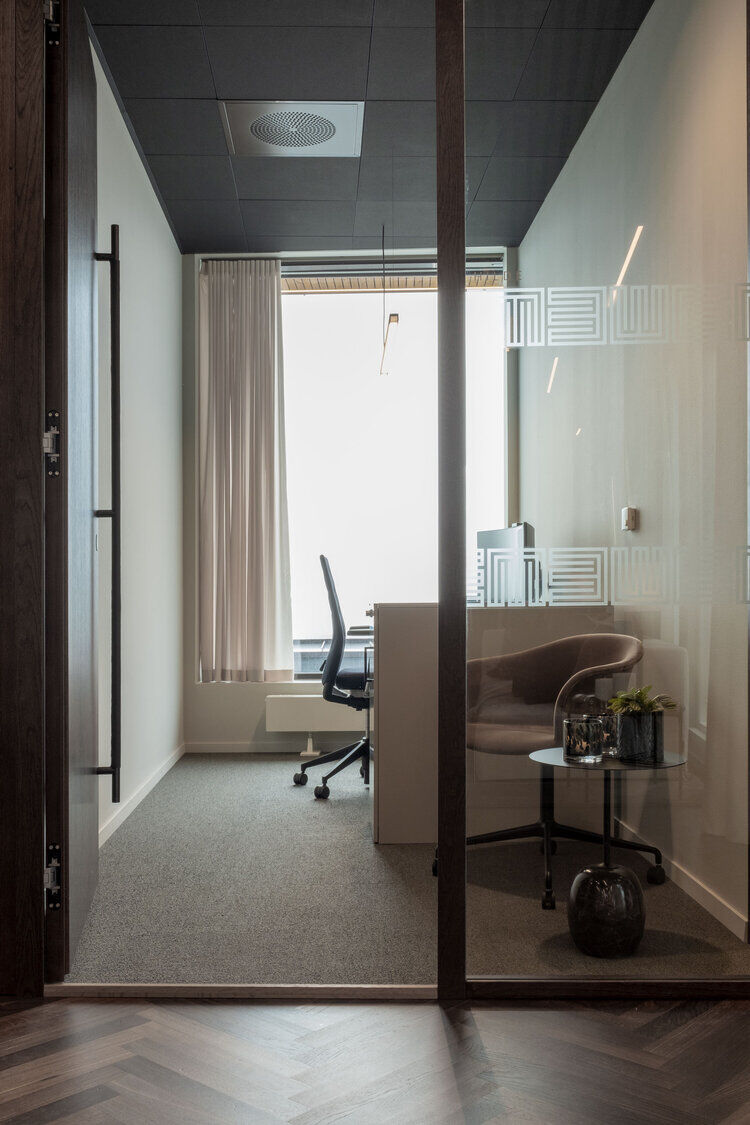 To find out more about ProsjektGulv head to: https://pg.no/