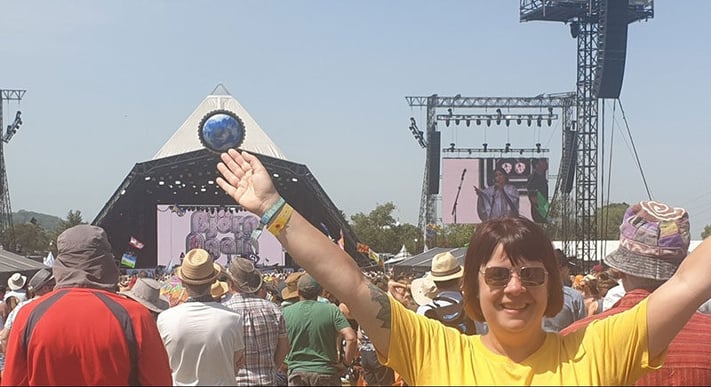 The word festival conjures images of happy smiley faces, dancing in music filled fields to the latest headline acts. The harsh reality though can often be something much less Instagram worthy; litter across the landscape for as far as the eye can see, abandoned tents and camping equipment and a general disrespect for the countryside.
Can festival-going become a more sustainable and environmental pastime?
But something different happened this year, as revellers and music lovers alike embraced camping with a conscience, with Glastonbury trailblazing a more conscious effort to make festival-going a more sustainable and environmental pastime. As a seasoned festival goer and Glastonbury veteran myself, I was immediately aware of a change on site. A very good change.
A product designer for Milliken by job, my daily life involves discovering new trends, searching out inspiration and uncovering shifts in the economic and environmental climate. The world is changing. The way we treat the world is changing. The way we want the world to be is changing. And we're seeing these changes coming in to effect through the fashion industry, home interiors and now the workplace too. There is a desire to make more sustainable choices that result in making our environment a healthier and happier one.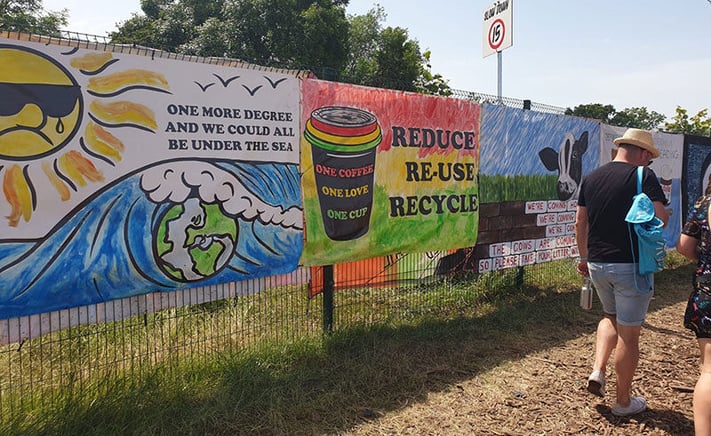 Photo Credit: Kerry Cottam.
'Love the farm, leave no trace'.
Glastonbury was no different. With over 850 water taps and refill stations across the site, single use plastic was not available from any vendor on site and all cutlery, plates and food containers were made from recyclable materials. As a result, a staggering 1,000,000 plastic water bottles weren't sold on site. It was also reported that 99.3% of all tents were taken home, which equates to a 81% reduction in tents left at Glastonbury. The words of Michael and Emily Eavis, owners of Worthy Farm and organisers of Glastonbury, 'love the Farm, leave no trace' resonating with the 200,000 party goers.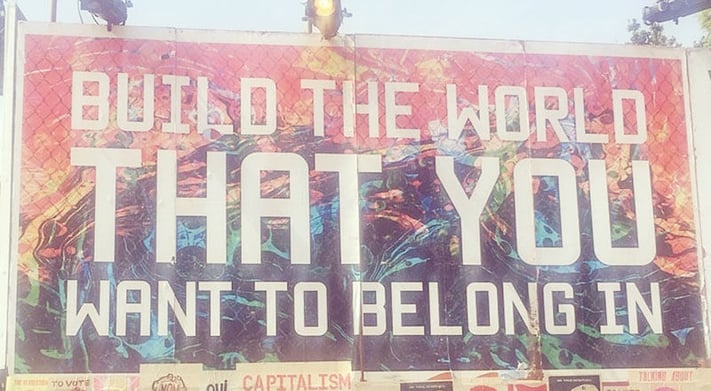 Photo Credit: Kerry Cottam.
Not detracting from the music, atmosphere, fun nor freedom, it was evident that different choices were being made. There was a shift in mindset as fun-seekers still sought their fun and enjoyed their Glasto experience but at the same time made the decision to make wiser choices that would positively impact the climate and environment.
Photo Credit: Kerry Cottam.
With this movement in full flow, will we see large manufacturing brands, consumer brands and music artists championing a green pledge next year? Let's see what 2020 brings!
Have strong opinions on sustainability? Follow us on Facebook, Twitter or Instagram, and get involved in the conversation.
Header image - Kerry Cottam, Senior Designer, at the Pyramid Stage.