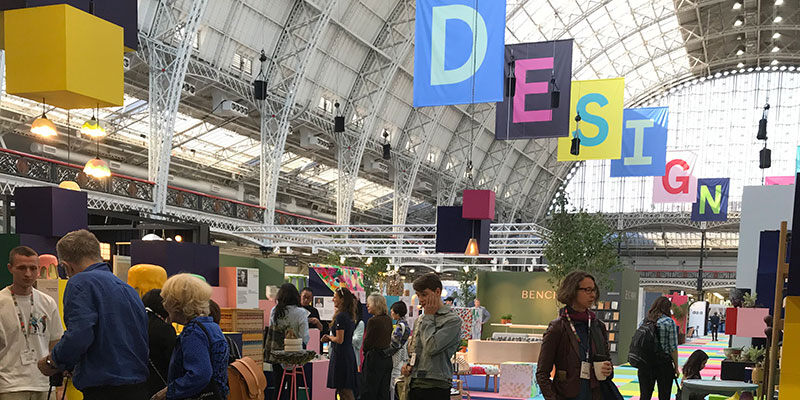 Reading time: 5 mins
London Design Festival celebrates and promotes London as the design capital of the world. Over the course of the eight days, there are numerous design districts throughout London that hold hidden gems within curated design venues, all opening their doors to the public, presenting exhibitions, installations, talks and statement design products all designed to inspire. This year's Design Festival immersed us with installations that were interactive, designed for the landscapes and environments they sit within and products that were as much about the environment as they were good design.
As a key date on the design calendar, I made my annual trip to LDF, always on the lookout for new emerging talent and design inspiration which could help influence Milliken's design direction. As I absorbed the different districts and exhibits, one common theme seemed constant, they all reflected the need for change.
This year's Festival had strong messages, communicating the need for sustainability and explored the need to be socially responsible within our design communities. The capitals landmarks such as Trafalgar Square, Westminster and the V&A stood alongside various contemporary installations - backdrops of the London's history juxtaposed against contemporary design.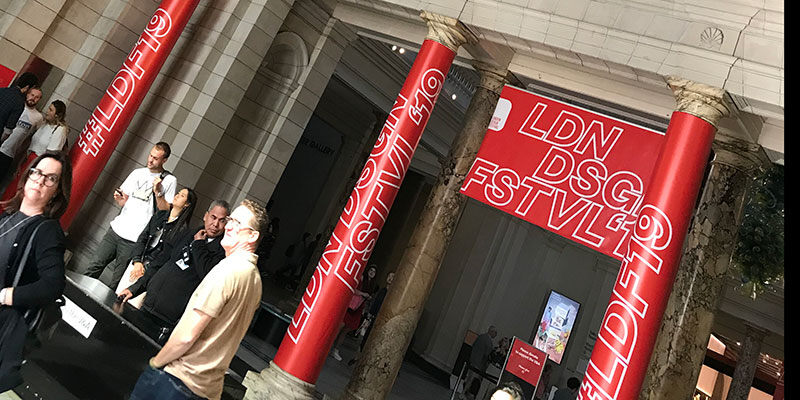 100% Design celebrated its 25th year and introduced us to new design to stand besides traditional trade exhibitions.
Curated by Barbara Chandler, design editor of Homes & Property at the London Evening Standard, Design Fresh was a collection that celebrated and recognised breakthrough talent, scouted through major UK design degree shows as well as New Designers. The designers were chosen due to how they have demonstrated concerns over topics such as climate change, carbon emissions and waste generated by our everyday lifestyles, but highlighted new materials, sustainability and innovative beautiful design.
Some highlights included:
Finley Osborne, who created designs that "expressed the nature" of his materials, which included expanding polyurethane foam, silicone, and non-recyclable plastic from a local collection centre. He makes "odd but playful" sculptures, lights, and small pieces of furniture.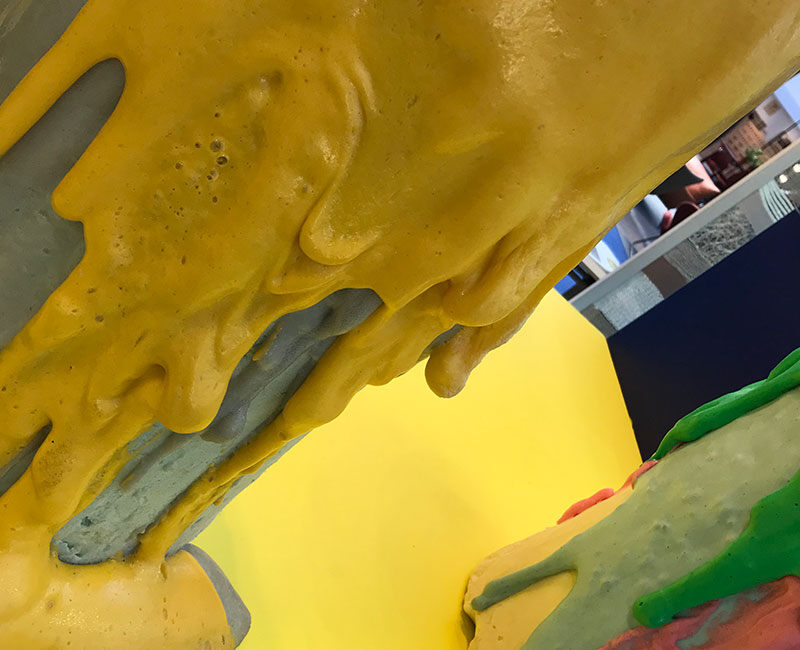 Finley Osborn's design.
Arjun Singh Assa and his Weave Chair (with beech frame and nylon cord) combined traditional weaving with the strength and curves of advanced geometry, using minimal materials for maximum sustainability.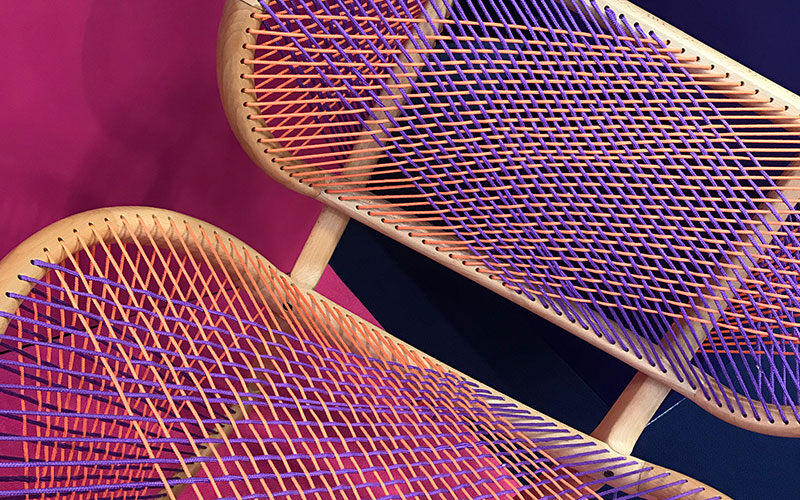 Arjun Singh's design.
Christian Cowper and Claudia Surrage of Phat Design presented ceramic pieces, fired raw with experimental glazes which they described as "Craft is a balance between art & industry"
It was inspiring to see new talent and designers taking on board the requirement to explore design solutions for the way we are living our lives at this moment in time.
Some other highlights for me were found in the Showroom Finland, promoting Finland's design and the fact that Finland has been voted the happiest country in the world second year running. Showroom Finland's Pilke lights, used on mass, provided a warm light that reflected traditional Finnish handicraft combined with modern computer geometry. Pilke in Finnish means twinkle which just added to the story and aesthetic.
The WW Collection designed by Alejandro Villarreal provided a great visual colour statement, the WW standing for Windsor and Wire, and a nod to the collection's lines and materials, contemporary yet traditional at the same time. A fellow Design Guild Mark awardee this year, something to celebrate, just as we did with our Artistic Liberties collection back in May.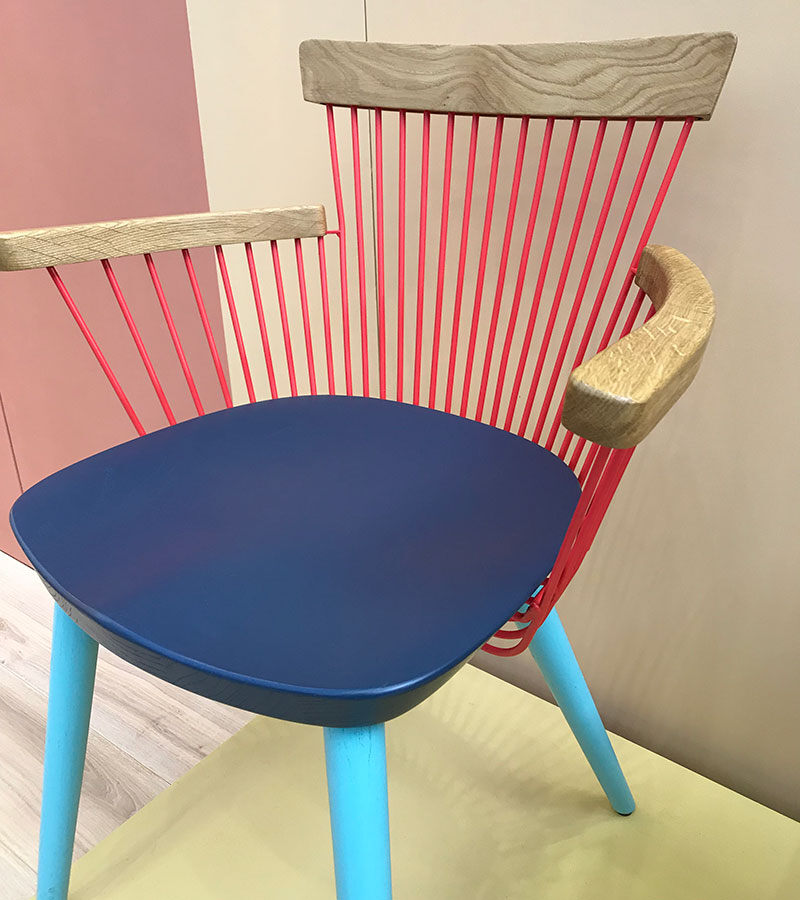 The WW Collection designed by Alejandro Villarreal.
Art and Design installations were a strong feature in this year's festival, exploring public spaces and dimensions, site specific with strong visual structure and statements. They highlighted our desire for experience through colour, interactive views and tactile materials.
Japanese architect Kengo Kuma and the large-scale Bamboo Ring installation filled the John Madejski Garden at the V&A. The large nest-like structure explored the technique of weaving whilst emphasizing the sustainable properties of bamboo. The nest like cocoon shape and form sat comfortably within its new home and provided beautiful reflections in the garden's pool and provided a connection between London's V&A with the architecture of Scotland's V&A in Dundee and the new national stadium for the Tokyo 2020 Olympics.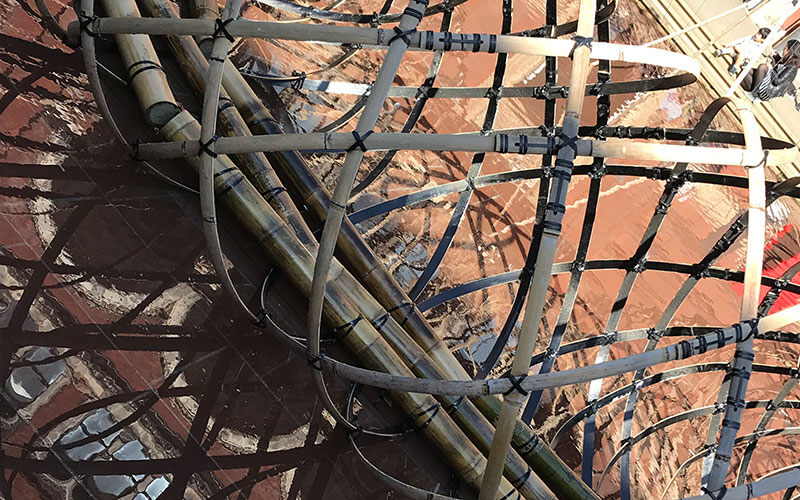 Kengo Kuma and the large-scale Bamboo Ring.
The V&A also presented the work of Sam Jacob's, 'Tilted Sea', an installation suspended in the grand lobby. A two-way mirror with animated graphics gave off a strong message that there is the necessity to rethink the global plastics, their use and lifetime journey. Ocean images interacted with single use plastic emphasising the need for change.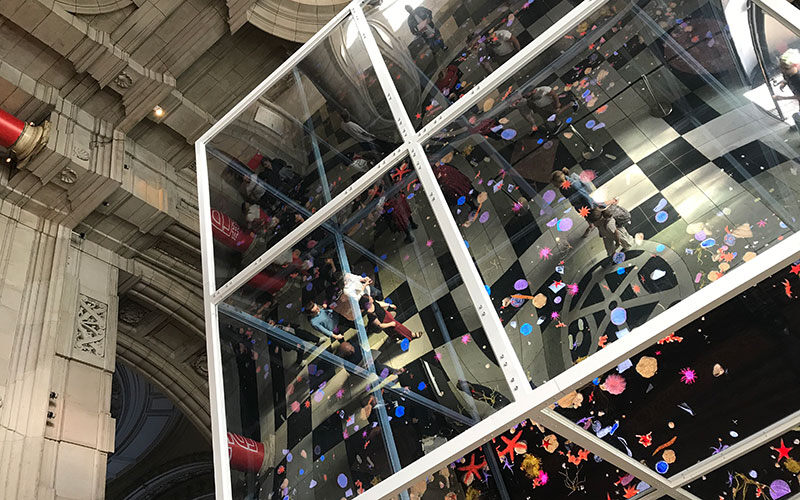 Sam Jacob's, 'Tilted Sea'.
Coal Drops Yard was home to a Festival Commission by Martino Gamper, a site-specific installation that created a playful art piece staged within the King's Cross architecture. Described as a false facade of a disco, it had a fresh take on traditional cladding from the Italian Alps.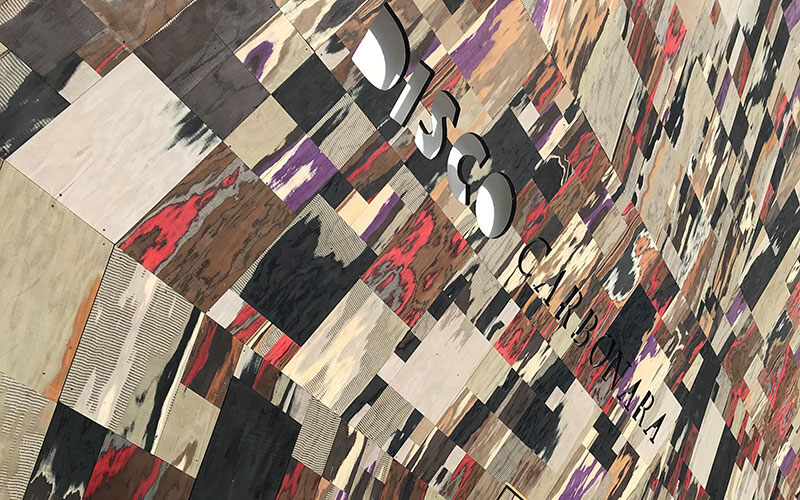 Martino Gamper's installation within King's Cross architecture.
Central St Martins 'Designing in Turbulent Times' provided us with a reflection on the need for changes in the way we live our lives. The exhibit communicated alternatives to everyday objects, packaging and materials incorporated with a mindful design aesthetic. As they explained "In the context of over consumption, abundance of waste and damaging exploitation of natural resources, how do we justify design more 'stuff'? Designers are using their ingenuity and expertise to propose new alternatives for materials, asking how can we reinvent packaging and how do we revisit production techniques to reduce fashion waste?"
Graysha Audren – Seamless. In the textile industry fabrics are traditionally cut and then sewn, a process that results in a vast amount of textile waste. In order to bypass the cut and sew process Graysha has explored weaving techniques to create seamless garments which are engineered directly onto the loom.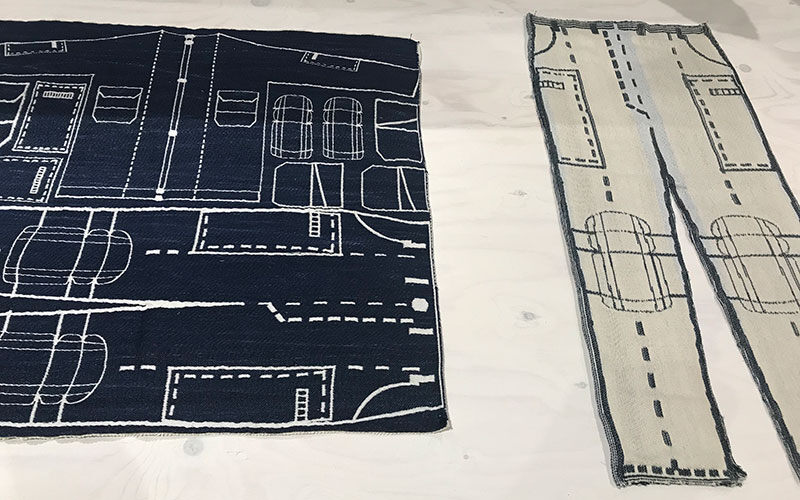 Graysha Audren – Seamless.
This year the design festival proved to provide a platform for voices and sustainable innovation that echo the pressure and need for change. As well as informing with statements, the designs we see need to have a strong aesthetic for them to be successful – the challenge is designing a beautiful product that undertakes all the challenges.