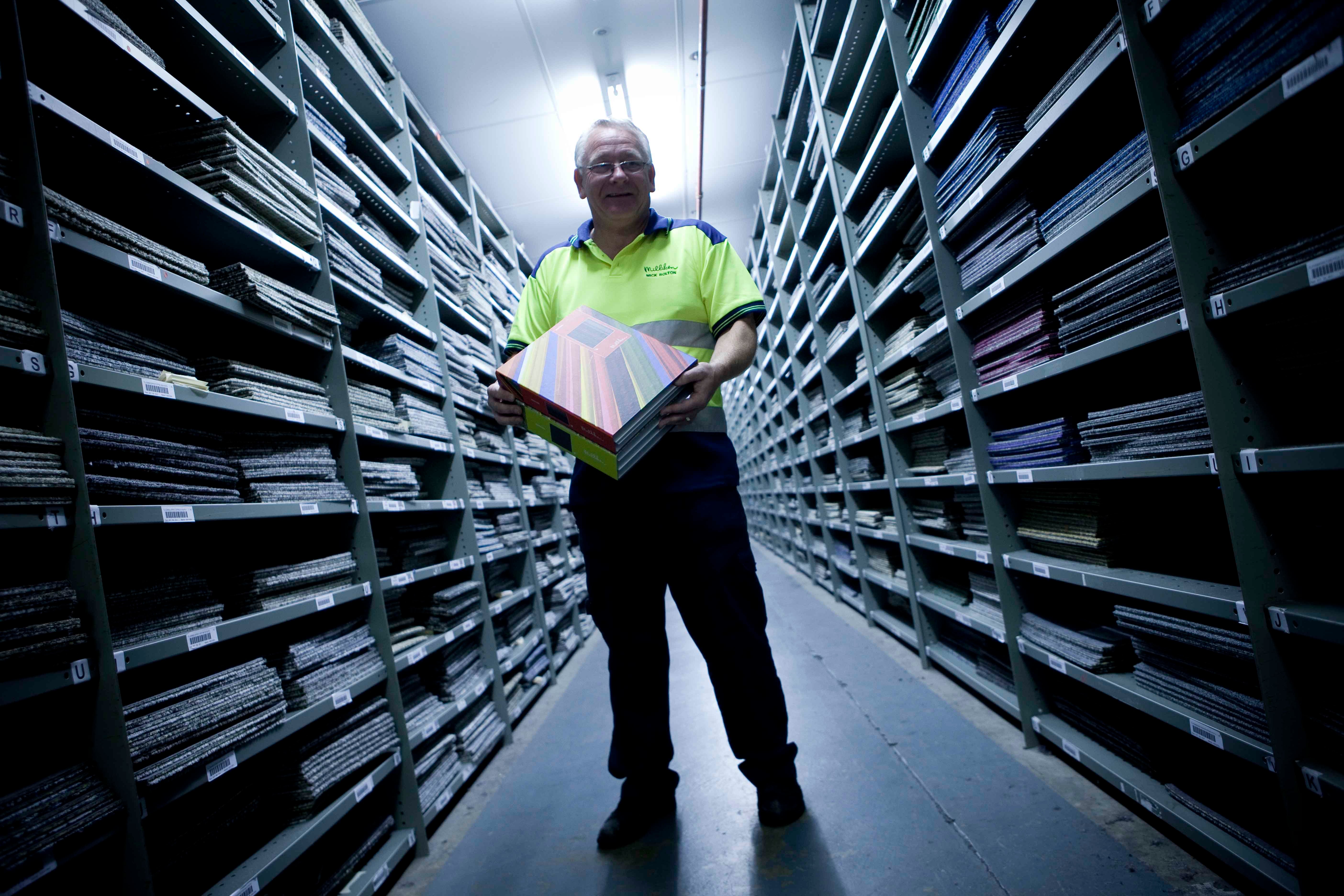 Our next Milliken interview is with our Sample Team, who together service all our European sampling needs behind the scenes, so great to hear from them and get to know them a little more!
Sample Team Associates and Time at Milliken:
Marie: 4 years +
Martin: 4 years +
Mick: 17 years +
Ian: 1 year +

Role at Milliken:
Marie: Team Leader in samples
Martin: Samples Associate
Mick: Samples Associate
Ian: Samples Associate

Who I work with in Europe:
Everyone! We deal with all the sales reps, handle internal logistics and of
course help our customers.
What I like about Milliken:
We all agree, our absolute favourite thing about Milliken is the grounds. We walk through them daily, there are baby rabbits on the fields right now and seeing the wildlife makes our mornings and afternoons, though in winter we may change our minds on this!
Philosophy:
Marie: Be kind, you never know what a person has going on in their life, your kind word or harsh word could make or break a soul.
Martin: It's nice to be nice, plain and simple.
Mick: Spend as much time as you can with your family whilst you can, have no regrets.
Ian: Live it and love it. Enjoy every minute as we never know when our last will be.
Outside of work:
Marie: I enjoy finding great places to eat out and finding great places to stay for the weekend. We're working our way through the UK! I also love fostering cats and working with animal charities to home unwanted cats.
Martin: Hunting in the UK, and I am currently helping local farmers to protect their crops and it's an avid hobby of mine.
Mick: I've newly bought property in Whitby which is keeping me busy, and I'm spending every weekend I can in the beautiful Whitby eating the best fish in the UK.
Ian: Football! Wigan all the way! Love to swim and love to relax. And now I'm looking after my new ducks.