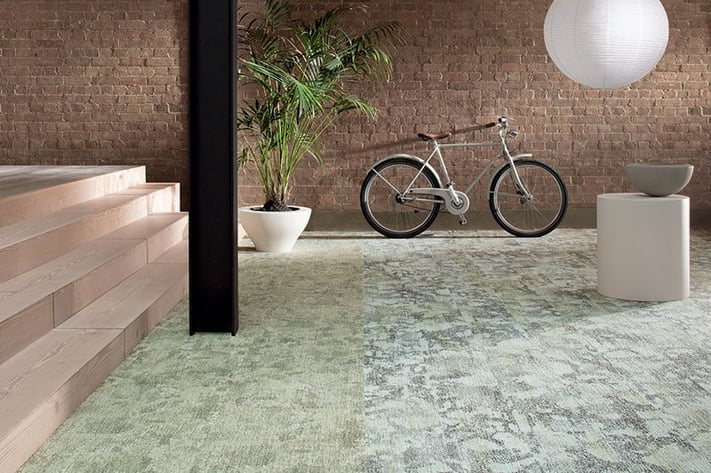 Reading Time: 3.5 minutes
How did you get to work today? If it involved an over-crowded train or standing on a crammed bus, this could be having a detrimental effect on your health. A large-scale study for Britain's Healthiest Workplace index, from insurer VitalityHealth, the University of Cambridge, RAND Europe and Mercer, found that long hours spent commuting to and from work can be a cause of poor health and low productivity amongst workers. Another study based on an analysis of 26,000 workers in England by UWE Bristol found that people travelling by bus were more likely to feel the "negative impacts of longer commute times" than users of other transport, and furthermore, that employees who cycled or walked to work were amongst the most satisfied as they used commuting time as part of a "health-enhancing lifestyle."
Essentially, commuting by bike can make you a happier (and healthier) employee.
The evidence base for the health benefits of cycling for all or part of the way to work, e.g. cycling to the train station before catching a train to work, was spelt out in a paper published in the British Medical Journal last year which showed that regular cycling could halve the risk of cancer and heart disease. The five-year study of 250,000 UK commuters concluded that "cycle commuting was associated with a lower risk of CVD, cancer and 'all cause' mortality" and those who combine cycling with other forms of transport, for example rail travel, in their daily commute also enjoy health benefits.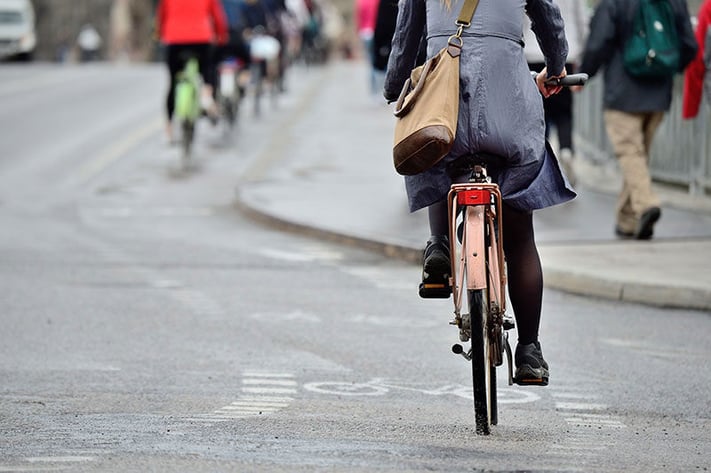 However, despite all the evidence that cycling to work can enhance well-being, commuters are still reluctant to get on their bikes. Figures published recently in the Decathlon Activity Index 2018, showed that only 7% of the nation commutes to work on a bike, while a broader piece of research from sustainable transport charity Sustrans revealed that only 1%-2% of all trips in the UK are made by bike.
''The government wants cycling and walking to become the norm by 2040"
So, what's being done to encourage more Brits to cycle to work?
The government is pouring around £1.2 billion into innovative ways to encourage people onto a bike or to use their own two feet for shorter journeys. It is spending £101 million to improve cycling infrastructure and expand cycle routes between the city centres, local communities, and key employment and retail sites and £85 million to make improvements to 200 sections of roads for cyclists.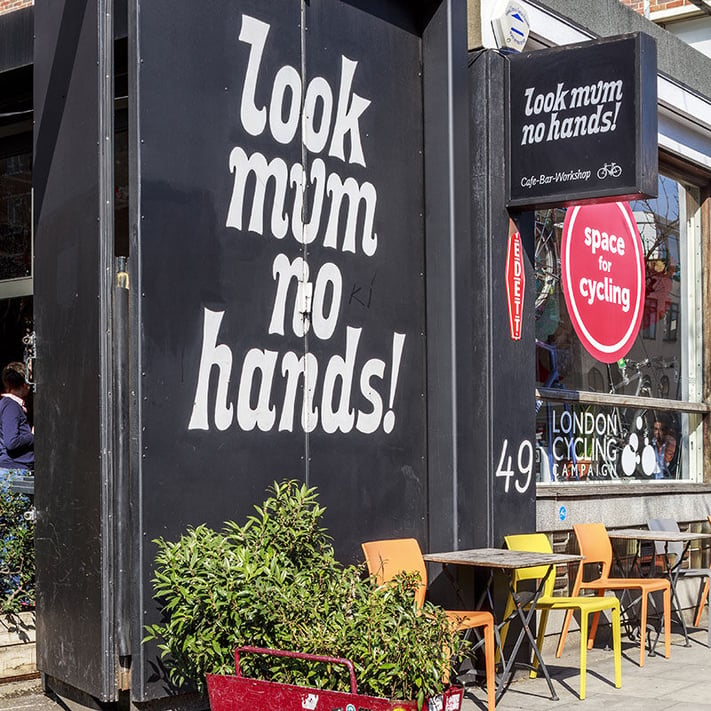 Photo Credit- Gareth Gardner.
Look mum no hands, Clerkenwell.
The popularity of cycling to work is increasing in larger cities, with figures by Transport for London (TfL) showing that 25% of all rush-hour road users are cyclists. Sadiq Khan has announced plans to spend £770m on cycling initiatives in London over the course of his term, in order to make riding a bike "the safe and obvious" transport choice for all Londoners. Birmingham City Council has also pledged to invest more than £11m in creating two-way cycle paths, resurfacing canal towpaths, and even offering free bikes, with the aim of doubling the number of trips in the city made by bike from 5% to 10% by 2033, in order to make the city healthier, greener, safer and less congested.
Unfortunately, however, the efforts of central and local governments supported by a myriad of evidence from healthcare professionals are being undermined by the decidedly lacklustre facilities on offer to cyclists by many employers. In a report earlier this year by the British Council for Offices (BCO), 16% of office workers said that inadequate facilities are discouraging them from considering commuting by bike. Whilst 83% of workplaces in the UK offered some form of bike storage, less than half (47%) offered bike storage that is covered and secure. Improved parking facilities could also help increase numbers of employees cycling to work, with 16% of office workers surveyed saying that better bike storage would encourage them to do so.
''38% of office workers said they would consider commuting to work by bike if their workplace had better facilities.''
What can employers do to encourage employees to cycle to work?
Many workplaces were also found to be failing to provide the most basic of facilities for cyclists. Just under half (45%) of offices did not have showers, something which almost a quarter (24%) of those workers surveyed said would encourage them to consider commuting by bike. Overall, almost two fifths (38%) of office workers surveyed said that they would consider commuting to work by bike if their workplace had better or more facilities.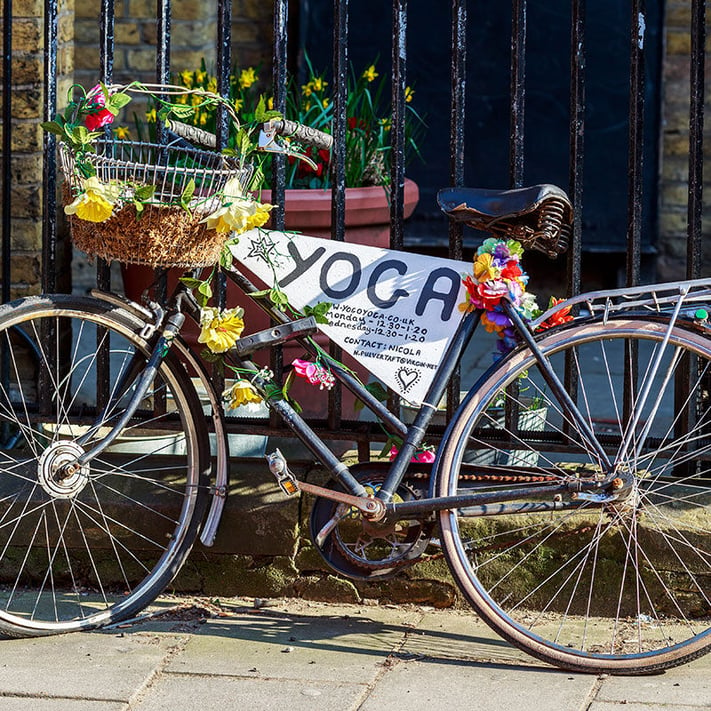 Photo Credit: Gareth Gardner, Clerkenwell.
Thankfully, there is a growing trend in workplaces to provide specific end of route facilities which cater for the particular needs of cyclists. Well-designed end of route facilities should not only incorporate amenities like showers, towels and changing rooms but include drying rooms for damp clothes, bike maintenance areas, secure cycle storage spaces and bike lockers for cyclists with their own portable bikes. Employers also need to ensure they smooth the route into the building for cyclists by properly briefing reception and security staff to ensure that both the building and the support staff are bike friendly.
As the BCO report pointed out, this level of service provision will not just encourage existing employees to cycle to work, so enhancing their health, well-being and engagement levels, it helps demonstrate an organisation's commitment to well-being that attracts the top talent.
Have strong opinions on how your commute can affect wellbeing? Follow us on Facebook, Twitter or Instagram, and get involved in the conversation.
Header image - Carpet Collection - Fractals.